Mayor and Council Member Bios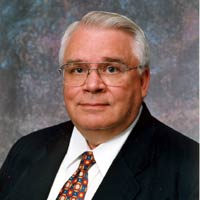 Gordon Canfield, Mayor
Gordon R. Canfield came to Grinnell in 1952 and graduated from Grinnell High School in 1957. In 1960 he began his career at Grinnell Mutual Reinsurance Company and in 1997 retired from that organization as Senior Vice President.
The Grinnell City Council appointed Canfield mayor in September, 1999, filling the remainder of the term left by the death of mayor Robert Anderson. He then stood for election unopposed in November of that year.
Prior to being mayor, Canfield chaired the Grinnell Hotel-Motel Tax Committee and the Grinnell Sister City Association, Inc."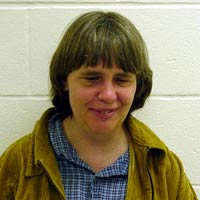 Peggy Elliott, First Ward
Elliott was born, raised, and received her formal education in Grinnell through high school. At the same time, she studied community activism at the knees of her parents, pillars of the community Al and Dorothy Pinder, and learned fundamental self-preservation and coping skills among her five siblings. She then attended Cornell College in Mount Vernon, Iowa, followed by Yale Law School. After prosecuting for five years in Sioux City, Iowa, she returned home to Grinnell to establish a law practice at the corner of 5th and Main.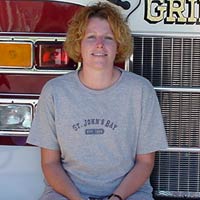 Shannon McNaul, Third Ward
Shannon McNaul has been a resident of Grinnell for approximately four and one half years. She is married with children and works for IHS Associates as a social worker. Currently Shannon works within the Grinnell School system through a grant position which is in it's second year. She enjoys many aspects of her work with children, although her favorite part of the job is assisting those students who do not have many resources with finding the resources to be successful. Shannon started her service to the community through the recreation board and as a volunteer on other non profit boards. She joined the City Council in June of 2000 to fill the third ward position for the remaining two years. Shannon states, "it is exciting to be a part of the inner workings of the city and to assist in creating a place people want to stay and raise their families in".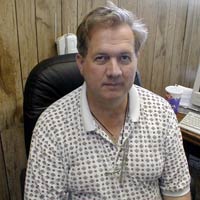 James White, At Large
Jim White has been on the council since Jan . of 1986 and before that he served on the planning and zoning board, for 25 years of public service to the city of Grinnell. He and his wife Marcia have been married for 27years and they have three children. He has been President of the Chamber, a member of the Rotary Club with 27 years of perfect attendance , and a board member of Grinnell 2000. With his church St. Mary's Catholic, he is a trustee and has been a member of 3rd degree KC's and also 4th degree KC''s, as well as the Elks Club and the Eagles here in Grinnell. .He owns and operates Bates Flowers on Broad Street and has been there 29 years.
Larry Wilson, Fourth Ward
He was born and raised in Solon, Iowa and graduated from Solon High School. He is a graduate of William Penn College with a degree in Education. Also, he is married and has two children. Wilson spent 14 years on the Grinnell-Newburg Board of Education before running for City Council from the 4th Ward. He has worked for GTE and Iowa Telecom for 18 years.

Stephen Witt, Second Ward
Steve is the second ward alderperson appointed by the Council to serve the balance of his late wife Patti's term.
With an undergraduate degree from St. Ambrose University and a Masters in Public Affairs from the University of Iowa, his education does prepare him some what for the responsibility of serving the second ward.
Steve is a sales engineer for a manufacturer's representative headquartered in Des Moines, Brilco Incorporated.
Steve has three grown children; Courtney, Kevin and Julie.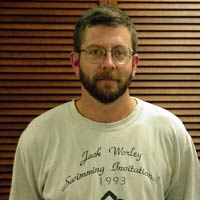 Byron Worley, At Large
Byron has been a Grinnellian for over thirty years. He is a graduate of Grinnell High School and the University of Iowa and attended Grinnell College for two years. He served in the United States Army for nine years with tours of duty in Europe and the Middle East. Byron is the owner of Worley's Woodworking where he makes hand crafted custom furniture and reproduction millwork. He has been a councilmember since January of 2000.
Byron and his wife, Whitney, live at 1302 Main Street with Erika and Ariel, their two daughters. Whitney is the proprietor of The Utility Shop, where she makes bread and other baked specialties.